For the love of Thor and Odin! Toronto's Scandinavian inspired coffee shops.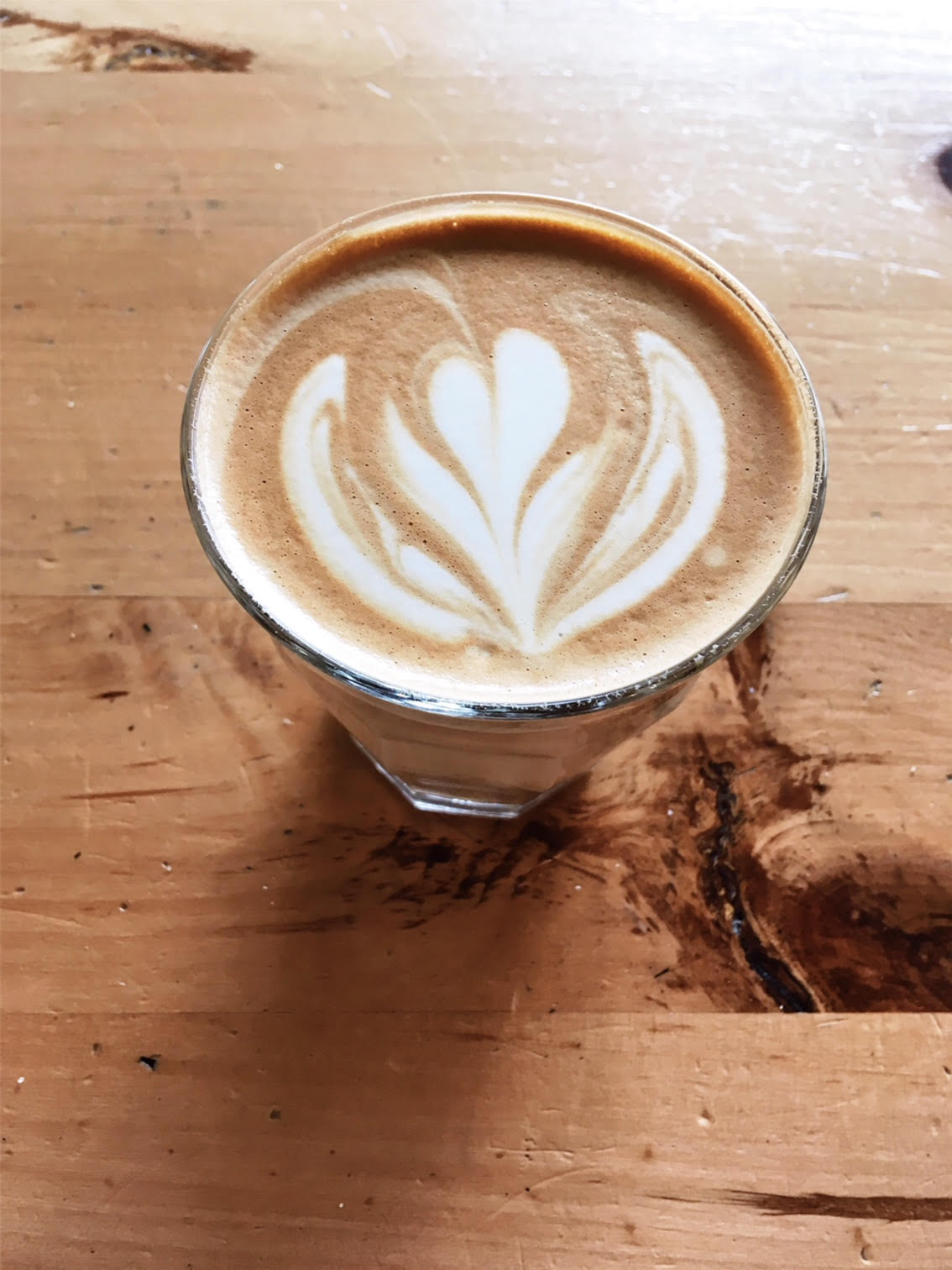 I've been a mythology aficionado ever since I was a child. I used to love the Greek goddesses and their pretty robes. From there, I discovered that roman deities were pretty much the same but with different names. But it wasn't until I discovered Egyptian mythology that I truly fell in love with great stories. I would go through a new book every week (wish I could say that now!). I guess one could say I've always been a geek at heart. Like most people, I went through a comic book phase. The Adventures of Asterix and Obelix were my favourites. They were funny, they travelled the world and they taught me everything I needed to know about Vikings. (Basically all I remember is big fearless man wearing funny hats). But the fact that they also had a lot of gods is what made them worth remembering. " For the love of Thor" will be stuck with me forever.
Time went by and as I grew older I began to read less and less. By the time I was in university I had merged my fascination with history and mythology with design. I can happily say today that my collection of unread coffee table books has grown.
Not so long ago, I started collaborating with this amazing yoga studio in downtown Toronto. One of the perks, aside from their great classes, is that they neighbour a great little laid-back, indie coffee shop, Thor Espresso Bar.
THOR ESPRESSO BAR
The name comes from the Scandinavian god of thunder and it is located at 35 Bathurst street. The decoration of the coffee shop is influenced by Scandinavian design and brings with it the concept of Hygge (an untranslatable Danish word. Roughly translates to 'A feeling of cosiness and well-being that comes from appreciating life's simple pleasures, whether alone or with loved ones'.) As you enter you are greeted with an amazing piece of art, a graffiti-like depiction of Thor himself. The difference being that instead of carrying a hammer, he carries a big tamper (how clever).
After a nice and relaxing hot yoga class, I was craving a treat on my one day-off a week. I was happy to find a flat white on their menu so I went ahead and ordered it. I was not at all disappointed. The Heritage Blend from Pilot Coffee is by far one of my favourites. There is something about this blend that is just right. Perhaps it's the creaminess of the toffee notes or maybe just the good ol' classic blend.
I couldn't help but notice the espresso machine, which was obviously custom-designed to resemble Thor's helmet, how perfect! I did my research and discovered that this was a Slayer Espresso Machine. The Slayers are well-known the highest tech, top of the line espresso machines (as well as being a huge investment). This machine allows the barista to control the flow rate, letting the beans release their oils. It also gives the option of a finer grind size. Thor's Slayer Espresso machine is one-of-a-kind and the only one in Toronto.
The barista at Thor told me that the coffee shop has a sister shop called ODIN (are you seeing the variations on a theme here?). I went to check it out and was very impressed. Located in the heart of Toronto's Corktown at 514 King Street East, Odin is not your everyday Starbucks. Following the same Scandinavian design inspo as Thor, Odin's interior is just as astonishing.
Just like Thor, it features floor to ceiling windows and amazing wood and concrete work, creating the perfect atmosphere. They also have a retail space. When I visited, there was a little farmer's market set up in the space. No matter what may have brought you here, this coffee shop has it all. On the coffee side, Pilot's Heritage blend is also found here. While they may not have an Odin-inspired Slayer, a Modbar does the job. According to the barista, lattés and americanos are their best-selling drinks. I had a lovely almond milk cappuccino. I also arrived very hungry that day and had a really nice avocado toast topped with sriracha sauce, yum!
On the boozy side, Odin is fully licensed and offers pints of Beau's all-natural Lug-Tread and Kissmeyer's Nordic Pale Ale (eye-spy a Nordic theme here). As for wine, they proudly serve glasses and bottles from Niagara and Prince Edward Country.
Whether you need to get some work done or just have a coffee date with friends these two Nordic inspired cafés are definitely worth checking out. Odin is considered one of the most Instagrammable coffee shops in Toronto (venue rental is available!) and Thor's drinks are out of the world. Both coffee shops sell Pilot's heritage beans. They also have their own merchandise, including their famous "Powered by Thor" t-shirts. Do not hesitate to visit them. You won't be disappointed, I assure you. Until next read friends!